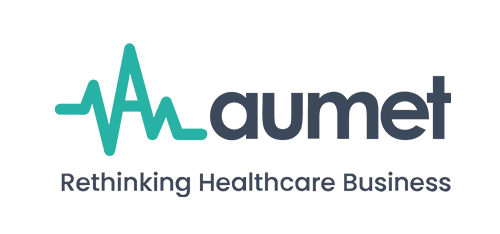 Business Overview
It operates a pharmaceutical B2B end-to-end marketplace that connects pharmacies and suppliers.
Providing an inventory management system for pharmacies and an ERP system for suppliers.
Leading company in the MENA region, with 3,339 pharmacies (as of August 14, the same below), 884,000 transactions, and a cumulative transaction value of over $88m.
Aumet is named among the "50 Fastest Growing Companies of the Year 2021" (The Silicon Review).
Future Expansion
Entering other MENA region.
Financial support to the Pharmacies, Big Data Businesses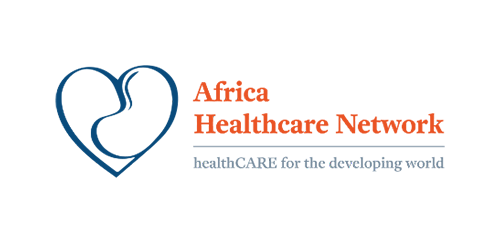 Business Overview
Provides dialysis services in high demand in sub-Saharan Africa at high quality and competitive prices. 3 centers in Rwanda, 16 centers in Tanzania, and 6 centers in Kenya established and in operation (or awaiting NHIF approval, as of the end of June 2022)
Multinational expansion into sub-Saharan
Model of partnering with hospitals to establish dialysis centers within hospitals with revenue sharing
Future Expansion
Accelerating expansion in Tanzania and Kenya. Expanding further into other countries, such as Ghana in 2022
Aiming to become the largest dialysis chain in Africa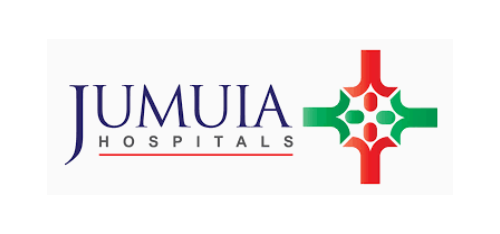 Business Overview
Approximately 50,000 people have traveled to India for medical treatment over the past 10 years because Kenya's medical costs are more expensive than India's and the treatment available is limited
Establishment of primary, secondary care, and advanced medical care hospitals to enable complete examinations and treatment in Kenya
Plans to establish new ones in cities in Kenya where demand is expected to increase. Japanese medical equipment manufacturers are also showing strong interest in the company's products
Future Expansion
Huruma Hospital, established in 2019, will be able to accept NHIF (National Health Insurance) patients from 2020
Establishment of an advanced medical center in Limuru (neighboring county of Nairobi) in the medium to long term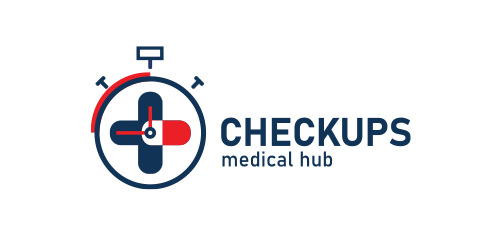 Business Overview
Utilises a CVS-inspired B2B business model: establishment of clinics enabling simple check-ups and treatments for chronic condition patients; complete with pharmacies
Provides affordable quality care for under-insured blue-collar workers in East Africa
Offers medicine delivery to patients' offices or homes directly
Future Expansion
Developing a home-care medical service utilizing telemedicine and providing subscription services after COVID-19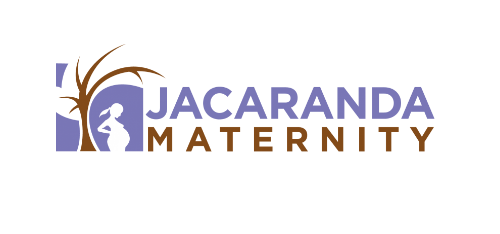 Business Overview
A maternity hospital that specializes in obstetrics and gynaecology targeting primarily middle- and low-income groups. Premium services are also provided
Provides innovative services includes internet appointment booking, remote care and monitoring through mobile and messaging
A second hospital in Nairobi launched in 2021
Future Expansion
Third hospital will be launched in Q3 2022
Further expansion from Nairobi to regional large cities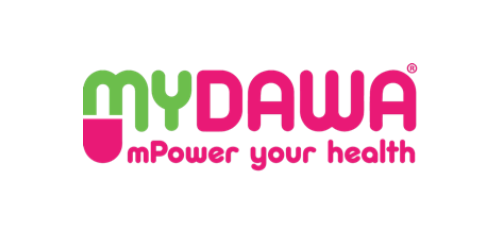 Business Overview
Online retail pharmacy that allows patients to purchase high quality medicine and wellness products through its website and mobile app
Medicines are delivered by qualified professionals who also advises patients on proper dosages and usages at one's doorstep
Utilizes track-and-trace mechanisms to allow users to authenticate products and verify sources through the app
Future Expansion
Increasing the number of SKUs
Partnering with a telemedicine companies to deliver a seamless service
MYDAWA has received a $1.2 million grant from the Bill & Melinda Gates Foundation. This grant is aimed at increasing access to PrEP (Pre-Exposure Prophylaxis) services through MYDAWA's e-pharmacy model, supporting the fight against HIV& AIDS in Kenya.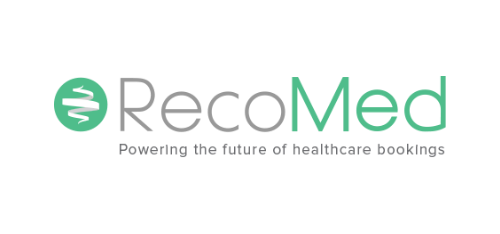 Business Overview
Operates the biggest online medical appointment booking platform, as well as a healthcare professional search engine platform for patients
Had a partnership with the Discovery, the biggest medical insurance company in South Africa to connect the Recomed's platform with the portal site for the Discovery's subscribers
Future Expansion
Vertical integration by adding e-pharmacy and AI based pre diagnostic services.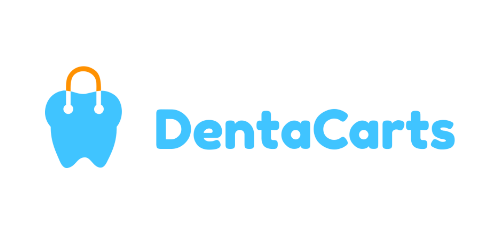 Business Overview
Online medical marketplace that specializes in providing authenticity guaranteed dental products by tackling widely distributed fake products in Egypt
Targets both individual dentists, as well as corporate customers such as dentist clinics, Universities, etc. in Egypt with plans to expand in Saudi Arabia and Africa
Its latest innovation includes DC+, an inventory management digital cabinet product
Future Expansion
Accelerating its growth in Egypt as a market leader and further expansion to neighboring countries in Middle East and Sub Sahara countries
Plan to expand to Saudi Arabia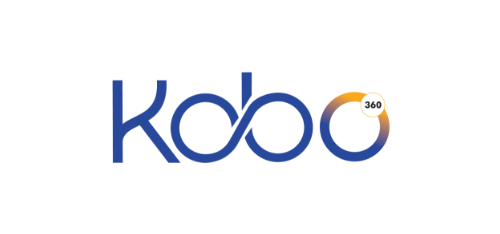 Business Overview
ナイジェリア他アフリカ6か国にて5万台を超えるトラック運送業者(多くが個人事業主)とユニリーバ、ダンゴテ、オラムなど大口の顧客をはじめとした物流を必要とする企業とのマッチングをオンラインのプラットフォーム上で行う。
ドライバー側は、ビジネスの機会が増えるだけでなく、ガソリン、スペアパーツ、トラック車両のファイナンスなどを特別な価格で提供してもらうことができる
Future Expansion
車両のファイナンスなどドライバー向けのエンゲージするサービスを拡大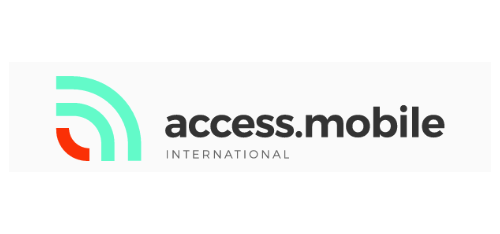 Business Overview
Provides mobile-based customer and patient engagement services targeting underserved populations for its clients including hospitals, non-profit organizations, as well as other strategic partners
Rebranded to Inon health for US expansion
Its amHealth software is a HIPAA compliant patient engagement cloud solution that allows healthcare providers to influence patient behavior and health outcomes through targeted mobile communication
Future Expansion
Based on lessons learnt from Africa business, accelerates US business development. In partnership with hospitals (e.g. Emory University hospital) and insurance companies, its business will contribute to enhancing the health equity
Expands its Sub Sahara business, such as South Africa, mostly through supporting donors funded projects.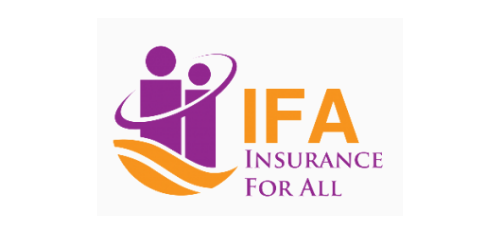 Business Overview
Unique micro-health insurance product (AfyaPoa) that takes care of both inpatient and outpatient needs, aimed at blue collar workers (Jua Kali)
IFA's main insurance products cover health, Accident, Life etc.
A family cover is a flexible premium based cover aligned to the small income earner patterns
Offers emergency loans to clients
Future Expansion
Complete digitalization of a patient journey

Business Overview
The first platform of its kind to offer instant cross-border mobile-based money transfers in Africa
5million users registered, more than 5billion USD transaction through the platform per month.
Other services include business payment solutions, cryptocurrency trading and other investment options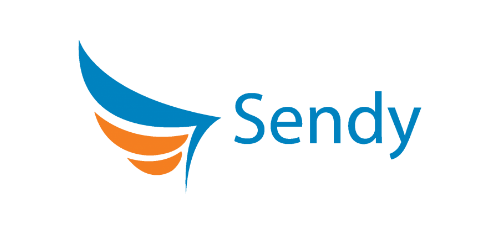 Business Overview
Operates an asset-free logistics platform that connects both its corporate and individual clients with independent drivers for goods delivery using its app
Launched Sendy Supply and Sendy Freight to better connect their clients with end users directly
Besides transportation, the firm also offers automated fee calculation, payments collection services and strives to further strengthen its cross-border delivery services
Future Expansion
Expansion to other East African Countires (Tanzania) and West Africa (Nigeria, Ghana)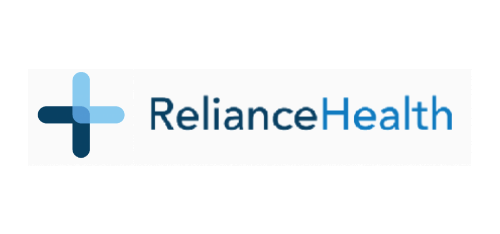 Business Overview
A tech platform that utilizes data science and software to offer affordable health insurance plans to individuals and families
Future Expansion
Further expansion in Nigeria
Develop the new product for diaspora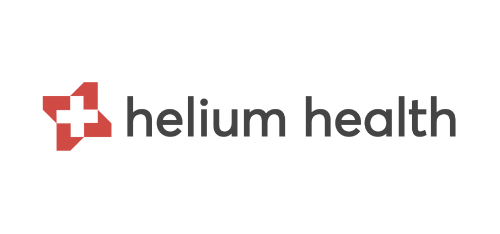 Business Overview
Aims to transform healthcare on the African continent by providing EMR to healthcare facilities (more than 300 facilities and 5,000 medical practioners)
Future Expansion
Further expansion to African countries and GCC countries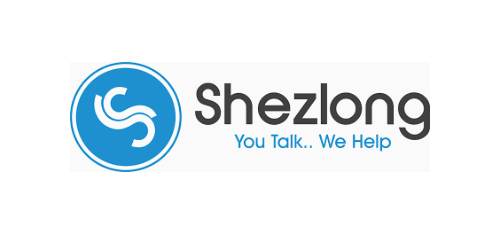 Business Overview
Strives to be the online mental health platform for Arabic-speaking populations globally
Users can choose their preferred therapists and receive therapies and treatments on its digital platform
It plans to expand into text-based therapy sessions as well as wellness coaching programs for corporates
Future Expansion
Business expansion in the Middle East and North Africa Region
Aims to support those native Arabic speaking patients in the world
Plan to enter South Africa market through joint venture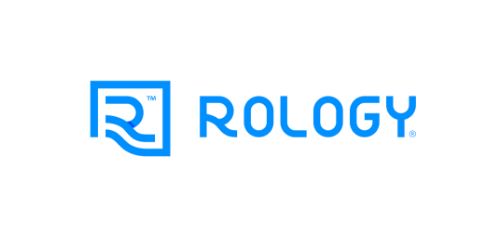 Business Overview
Solves the problem of shortages of radiologists by offering a digital platform that remotely and instantly connects these professionals with demands from hospitals
Other functions on its platform includes an AI-enabled DICOM viewer, which increases the productivity of radiologists and decreases turnaround time
Future Expansion
Accelerate its business expansion to Middle East and Sub Sahara Africa countries
Enhance AI function in teleradiology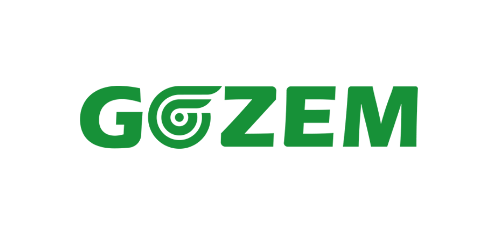 Business Overview
Aims to be the Super App of West and Central Africa
Its main focus is on transportation and its extended businesses are Gozem wallet / finance, food delivery, insurance and drug delivery
All offered through its app
Future Expansion
Further expansion to more cities within four operating countries
Aiming a comprehensive Super App including asset-finance, delivery, Gozem mone/wallet etc.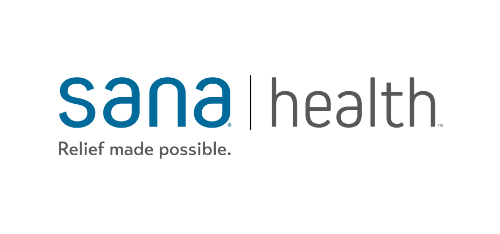 Business Overview
A neuromodulation medical device consisting of a mask and headphones that uses audiovisual stimulation to manage chronic pain
A Class II NSR medical device
In order to differentiate itself from any general health and wellness product, it plans to achieve DeNovo approval from FDA for several target health conditions including Fibromyalgia
Future Expansion
Aiming FDA approval in the United States
Upon receipt of FDA approval, accelerate its business development in US as well as globally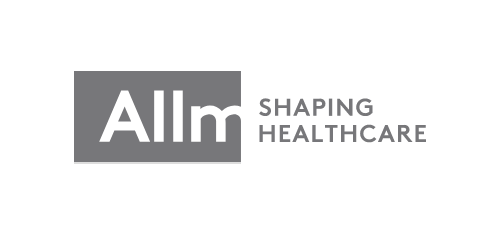 Business Overview
Aims to shape the healthcare industry by launching next-generation technologies and medical communications platforms
Its current app offerings include a range of tools for medical professionals, providers, healthcare workers to enhance the timely sharing of expertise and data, during situations such as general patient care, emergencies, and remote care, amongst others
Future Expansion
Established a subsidiary in Nairobi, Kenya
Connecting a service provider in a rural area to a medical professionals and specialists in an urban area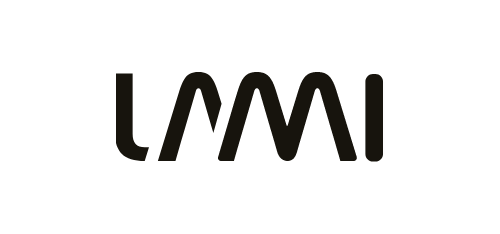 Business Overview
An InsurTech start-up utilising a B2B2C business to provide custom-made and affordable digital insurance plans to African populations
Its API platform leverages cloud computing and other technologies to support the seamless application, purchase and payment of plans
Future Expansion
Partnering with a company that sell insurance, such as a car dealer and a bank
Developing embedded products for E-commerce
Utilizing an existing partnership to expand to other countries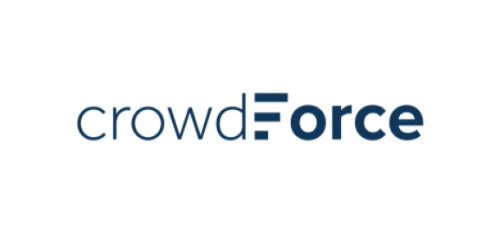 Business Overview
An agency banking platform focusing on the availability and convenience of cash transactions for consumers and merchants
Future Expansion
Further expansion through the partnership with 6,000 pharmacies and gas stations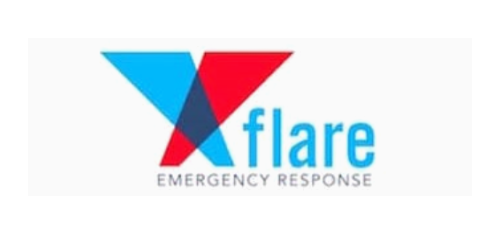 Business Overview
In sub-Saharan Africa, "911" (emergency services) does not exist in more than 80% of the countries. In addition, ambulances are mainly owned by hospitals, but access is not possible without calling each hospital directly
The company has partnered with hospitals that have ambulances in their fleet to build a dispatch platform. The ambulances that can respond to a call can be selected and dispatched. The company also checks the availability of the hospital and quickly transports the patient to a hospital that can accept the ambulance
Future Expansion
Alliance with telecommunication carriers
Incorporation of the package into insurance companies
Expand horizontally to other countries such as Uganda and Ghana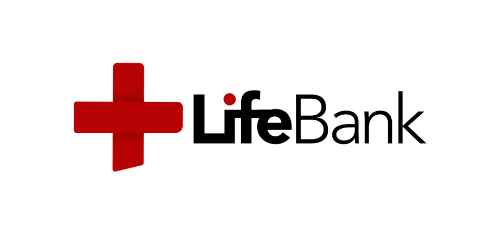 Business Overview
tackles the issues of supply chain blood for medical facilies. The company works on real-time supply and demand management, cold chain and supply chain management
The company also delivers medical consumables, vaccines, and other supplies as well as blood
Future Expansion
Continued expansion of services in rural Nigerian cities and major cities in other African countries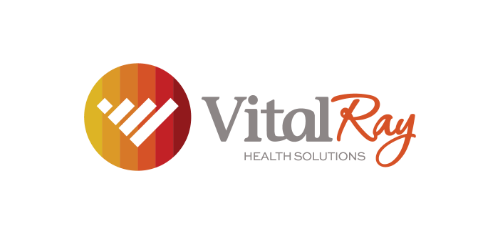 Business Overview
Operation and development of an advanced advanced advanced imaging center
Currently operating in Nairobi with MRI, CT Scan and Ultrasound; cancer treatment and blood testing (lab) starting July 2019; cancer is pending at COVID, lab enhanced
Stored all imaging data since 2014. Considering business with data, including research activities using data with University of Nairobi Hospital
Future Expansion
In 2022, the 2nd center will be launched in Nairobi
Aim to have 10 centers by 2024, including those in regional cities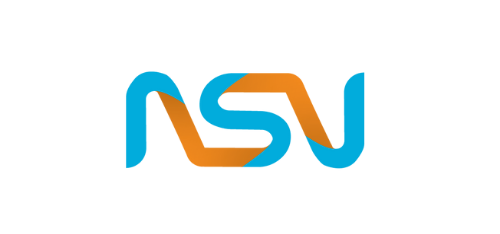 Business Overview
AI solution business in the healthcare field. Provide AI solutions based on the development of equipment such as colposcopes (hardware-software-cloud solution)
The vision of the company is to provide medical checkup services at lower cost and in shorter time. Aim to improve access to medical care in urban areas as well as remote areas by using easy-to-operate, portable devices as a base
FDA application and approval for colposcopy is expected in 2021, and application for intraoral camera is pending by the end of 2021
Future Expansion
Aiming FDA approval in the United States
Accelerate its business development in India where its colposcopy has been approved as well as futher expansion to Africa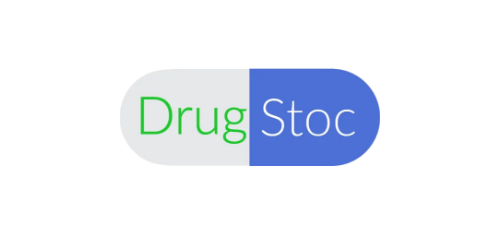 Business Overview
End-to-End procurement solutions for medical institutions (hospitals and clinics) and pharmacies in Nigeria. (more than 3,000 healthcare facilities)
Delivery is made within 24 hours in Nigeria as soon as the order is received
Future Expansion
Further expansion in Nigeria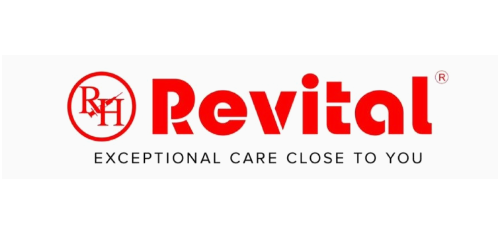 Business Overview
Revital Healthcare (EPZ) Limited is located in the Special Export Zone and manufactures and sells medical supplies such as disposable syringes. Domestic sales and exports to neighboring countries (from East African countries to SADC countries and further to Nigeria, etc.)
The largest medical supply manufacturing plant in Sub-Saharan Africa and the only WHO certified disposable syringe manufacturer in Sub-Saharan Africa (WHO-PQS certified AD / RUP Syringe Manufacturer in the region)
The funds will be used to enhance production capacity by adding an injection molding manufacturing machine and adding to existing equipment such as needle manufacturing machines
Revital is building its business strategy with a view to entering into OEM contracts with major medical equipment manufacturers in the future
Future Expansion
Expansion of its product lines
Business development to new countries exports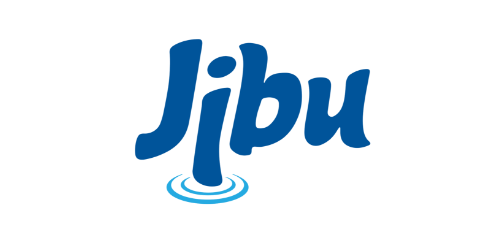 Business Overview
Community water franchise development
Purify tap water, well water, etc. with simple equipment at each franchise store. Sells 20 liters of drinking water (meeting WHO standards) for about $1.5-2. In addition to water, the company is expanding its product line to include porridge and LPG sales
154 franchises in 7 countries (Rwanda, Uganda, Kenya, Tanzania, DRC, Zambia, and Burundi) as of the end of June 2022. Selling JIBU Water at 8500 locations including other retail outlets
Future Expansion
Further expansion to other Sub Sahara countries through Area Master Franchise scheme.
Enhancing its product lines, such as porridge and LPGs, to become essential convenient stores in communities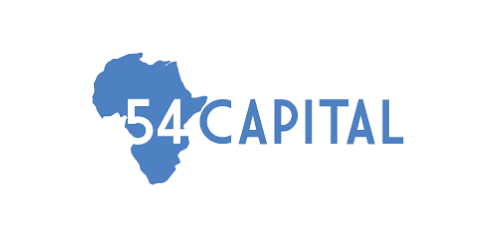 Business Overview
The company produces and supplies FMCG such as cooking oil (Tena), detergent/soap (555, Aura), pasta, etc. domestically in Ethiopia
Future Expansion
Expansion of the production facilities
--> function filterCompanies(){ const ul = document.querySelector(".company_section ul") const no_results = document.getElementsByClassName('no_results')[0] ul.innerHTML = ''; no_results.style.display = 'block'; const companies = [ {"CompanyName":"Aumet, inc","sector":"healthcare-technologies","fund":"ahf-2","country":["egypt","jordan","ksa","turkey",],"stage":["early","growth",],"tag":'