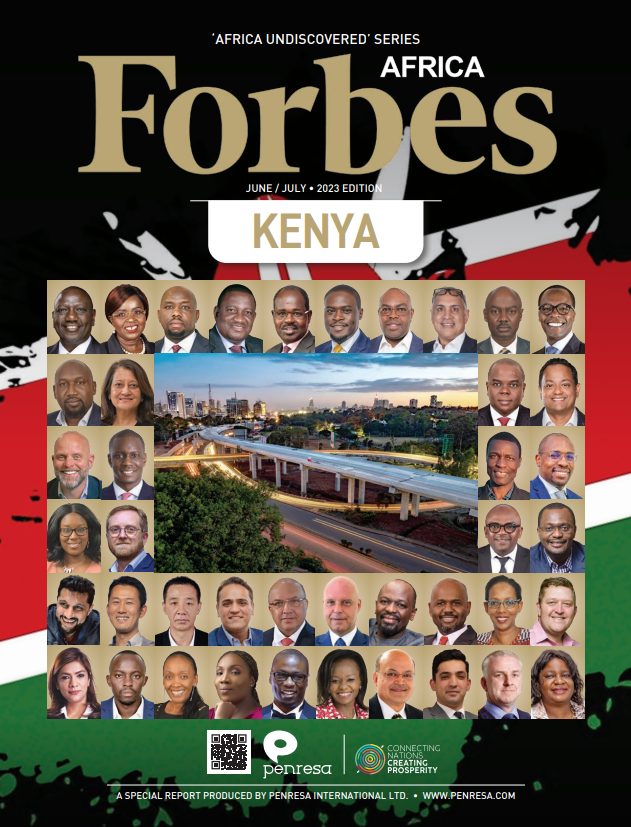 Singapore- 30th June 2023- Forbes AFRICA featured an interview with Ishida, a Representative of AAIC Kenya, in an article on Kenya.
On the cover, Ishida's photo appeared alongside the Kenyan president, ministers, and CEOs of major companies (bottom left of the cover).
The interview was featured on p. 8 of the main text, where Ishida talked about how startups have brought innovation to Kenya and the African healthcare sector in the nine years since he was assigned to Kenya, including the period of the COVID-19 pandemic.
In recent years, Forbes AFRICA has been planning an annual feature on selected African countries under the 'Africa Undiscovered' series.
Technology was one of the keywords in this special feature article on Kenya. The fact that AAIC was featured in this article shows that our company's track record is widely recognized in the field of Africa x technology (startup investment) x healthcare, where we have been active in the region. It is also felt that further attention in this field is increasing.
Forbes Africa Kenya (June-July 2023)
https://cms.forbesafrica.com/wp-content/uploads/2023/06/KENYA_FA_2023_28pags-vok_onlineQR-5.pdf
For queries related to this press release
AAIC Investment Pte. Ltd.
Hiroki ISHIDA
Representative of Kenya office and Director of Egypt Office
pr-investment@ aa-ic.com
(Please remove the space behind @ when enquiring via email)