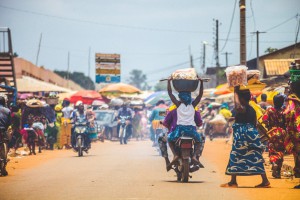 Following the TICAD7 held in this August, the momentum for Japanese companies to advance into Africa is increasing. In addition to the advance of major companies so far, there are increasing cases of SMEs and start-up companies advancing, but it is still difficult to obtain information on business in Africa compared to Europe and America and Asia.
In this seminar, instructors with support for expanding into Africa and investing in local companies will explain the latest business trends in Africa, and examples of Japanese companies including small and medium-sized companies and startups, and their success factors. In addition, we will introduce the specific needs and issues of local companies, so that we can examine the possibility of business matching with participating companies with a sense of touch.
We look forward to your participation.
◆◆ Event Summary ◆◆
■ Date
November 26, 2019 14: 00-16: 30 (Reception starts at 13:30)
■ Location
Okayama Convention Center 407 Conference Room
■ Contents
①Japan Trade Promotion Organization (JETRO) Emerging Countries Business Development Section, Yasushi Baba
・ Business opportunities for Japanese companies as seen from TICAD7
・ Examples of support for entry into Africa
・ JETRO's African Business Support Service
② AAIC Japan Co., Ltd. Representative Director and Partner Shohei Namba
・ Current status of African business
・ Examples of expansion / local startup collaboration cases and success factors
・ Specific needs / issues of local companies and business opportunities
③Business card exchange / consultation
④ Individual consultation (advance application system)
■ Organizer / Co-organizer
Japan External Trade Organization (JETRO)
AAIC Japan Co., Ltd.
■ Participation fee
Free
■ Capacity
50 people
■ Application
https://www.jetro.go.jp/events/oka/4bc41863c0bd582e.html